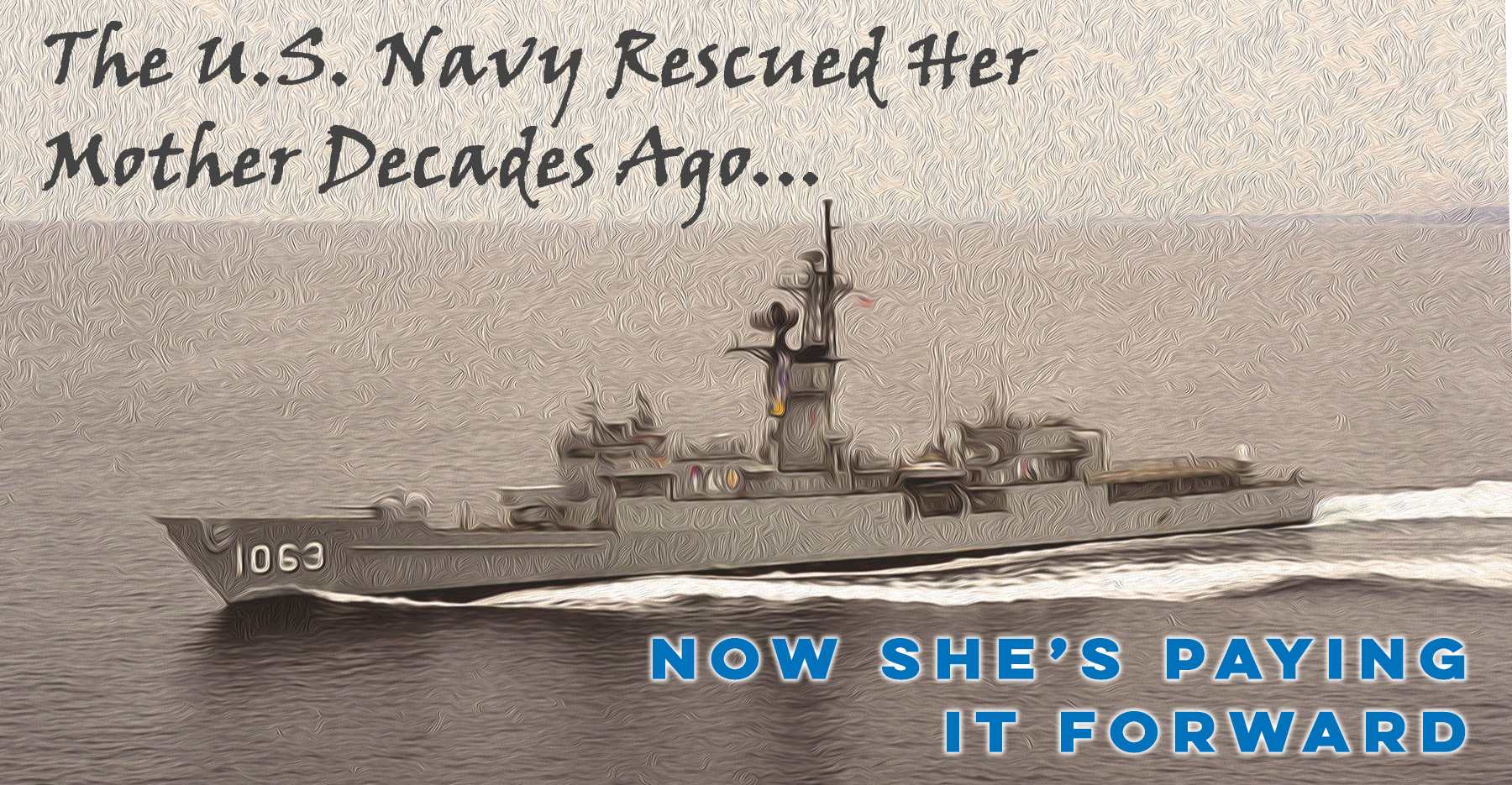 A dental student and Navy HPSP recipient explains how the U.S. Navy changed the life of her family, leading to her own desire to serve in the Navy through the Health Professions Scholarship Program.
Delena P., U.S. Navy Ensign, HPSP Dental Corps '21
My love for science and for people, art and technology is what drove me into the field of healthcare, but what I lacked was a way to cohesively mold these diverse aspects of my life into something more focused. From what I researched, the Navy has what I felt I need, which is a break from theoretical learning and a road into a world of real life application while additionally continuing to further my dental experience. The choice to join the Navy branch of the military through the Health Professions Scholarship Program (HPSP) was clear to me.
It all began with my mother, who at eleven years old, attempted to escape Vietnam on a small, crowded fishing boat filled with others who wanted to escape to America. The cost to get on this fishing boat was in gold that my poverty-driven grandmother worked hard for. My grandmother risked her hard-earned money to send her children off on a boat so that her children could have a taste of freedom in a better world. Additionally, my grandmother knew the dangers of the seas for fishing boats carrying illegal citizens escaping. There were Taiwanese criminals who would raid all types of boats in certain areas of the sea, causing physical and sexual harm to the people on the boat. The general trend of these pirates was to sexually ravage the females and murder the males.
Weeks passed without any end in sight and the food depleted rapidly. My mother feared for her life due to starvation and Taiwanese pirates, but more importantly she feared going back to Vietnam where freedom was nonexistent and corruption was rampant. When all hope was lost, and my mother was physically and mentally exhausted, she saw a boat coming towards them. It was an American Naval ship that rescued her small fishing boat. The Navy provided food, clothes and above all else, freedom. She was brought to America and from then on, she has stayed in America where she made it her home and had me and my siblings.
My parents' selflessness truly shaped who I am today. Compassion, hard work, and ambition are qualities that I enforce into myself daily as a result from my parents' loving self-sacrifice. Having no employment in California, my parents decided to move to Louisiana to own a retailing liquor store in under-served areas. Since then, they work long, strenuous hours, with no vacations or days off, in a questionable part of town to support my siblings and me. From their experience, I have gained an appreciation and an understanding for the value of education and humility. Although I grew up in an under-served area, I was fortunate enough to have access to oral healthcare. Despite my parents' low income and lack of dental care, they brought me and my siblings to the dentist as often as they could. My parents seldom smiled fully due to insecurities involving their teeth. It was something that bothered me immensely; in my opinion, the essence of an individual's happiness is linked to laughter and thus an uncontrollable smile. My exposure to dentists were frequent and so, I grew quite curious about their role in society as I grew up. Through regular dental care, I grew to admire dentists and their abilities to calm anxiety-ridden patients. Based on the hardship and experiences I witnessed as a child, I intend to work in an under-served community.
If it was not for the Navy, my mother and my family would not be here today. This intrinsic goodness of the Navy has inspired me infinitely so. I wish to give back to the Navy for their act of kindness that has touched my life. By going through the HPSP program as a dental Navy officer, I will fulfill my whole-hearted gratitude for what the Navy has done for my mother.
Gratitude is not the only reasons I find myself drawn to the military and its healthcare programs. I see many opportunities for multi-faceted personal growth. There is a chance for me to improve myself as an individual including enhancing my leadership and interactive skills. Pushing my boundaries, I can challenge my goals even further as a U.S. Naval officer by providing healthcare to a team of sailors and those in need. To fully learn about one's capabilities, one must venture into the unknown – away from their comfort zone. This is a strong belief I have and consequently, I seek the Navy as my next unknown.
Furthermore, I have a deep appreciation and love for my country. If it was not for the American system, I would not be who and where I am today. America has given me and my family the opportunities for a better life. It was America that allowed my parents, who had absolutely nothing, a chance to own a small business to support me and my siblings in attending a private school. It was America that gave me the freedom for education and for a chance at pursuing a worthwhile career. To me, nothing speaks more soundly than serving the Navy to truly give back to my country.
In the end, my desire to serve defines my motivation and direction in life. I intend to serve as a healthcare provider, but if possible, as a medical officer as well. By allowing me a chance as a medical officer, my skills will be used to the fullest and for the greater good. I will seize every chance to shape myself into an optimal dentist, officer, leader and individual. Intrinsically motivated, principled and self-disciplined, I will carry on my duties promptly and to the fullest of my abilities. I believe I have the attributes of uniformity, punctuality and positivity that fit the life of the Navy. I truly believe I have what it takes to become a great, compassionate leader.
My life has been very fortunate and filled with endless opportunities, which is why I sincerely yearn to give back to the world. Through the Navy, there is no greater action that is more profound than to humbly serve my people, my country, and ultimately, humanity.
Do you have your own inspiring experience to share? Leave a comment below or email us at support@laptopsformilitarydocs.com!