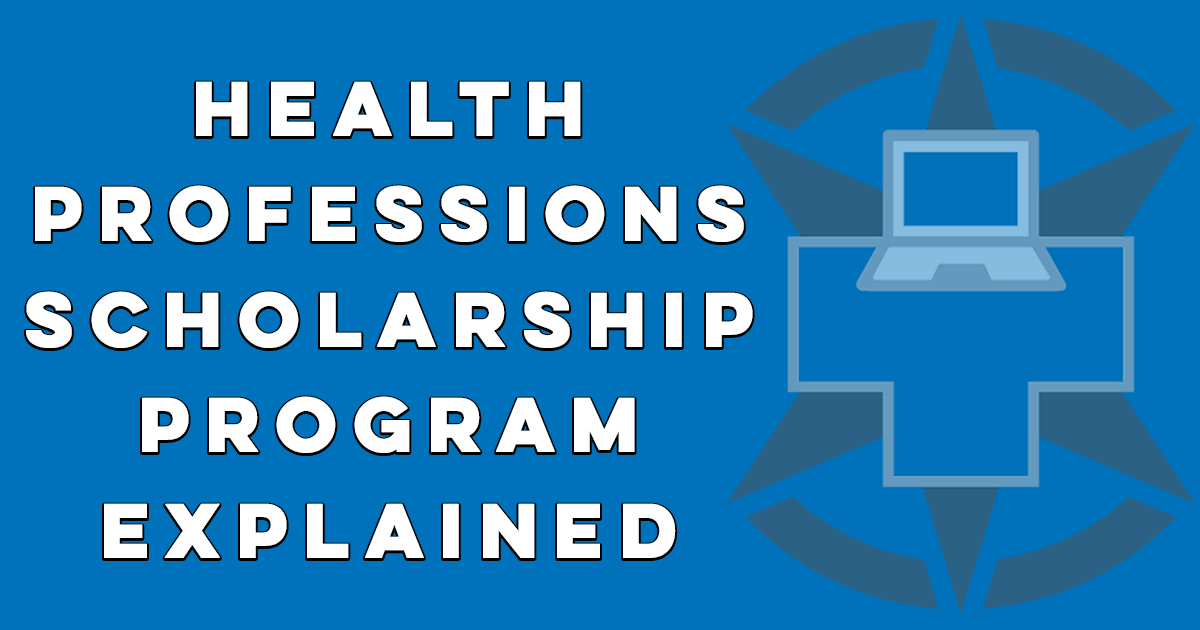 The F. Edward Hébert Armed Forces Health Professions Scholarship Program, simply known as the Health Professions Scholarship Program (HPSP), is a scholarship program that provides future doctors, dentists, pharmacists, veterinarians, nurses, psychologists, and optometrists with an all-expenses paid education in return for military service in their respective career field.
Each of the three branches of the military – Army, Navy, and Air Force, provide opportunities through the Health Professions Scholarship Program. The number of scholarship recipients within each of the three branches is consistent with the relative sizes of each branch. The Army has the most scholarships, with the Navy following, and the Air Force having the least amount of available scholarships. The specific amount of scholarships varies from year to year based on the needs of each military branch.
As this is a competitive scholarship, prospective health care professionals desiring to be recipients of the health professions scholarship program often start preparing early in their undergraduate education. Impressive grades, test scores, and wide range of extracurricular activities are beneficial to students wishing to receive the HPSP scholarship. Although each branch has minimum recommendations for grades and standardized test scores in order to be a competitive candidate for the scholarship, any student who wishes to apply for the scholarship may do so.
The application process for the HPSP Scholarship is initiated well before a student begins their graduate program. Prospective scholarship recipients should contact a military healthcare recruiter at the same time they are applying to their respective graduate program. Once a student is in touch with a healthcare recruiter, the application process can take weeks if not months to complete. After the application is complete, it may take another 6 months to find out if the scholarship was received.
There are multiple iterations of the HPSP scholarship that cover from one to four years of tuition and fees in a graduate program. The Army and Air Force both offer one year, two year, three year, and four year scholarships. The Navy offers three year and four year scholarships. The specific scholarships that are available within each branch is dependent on the graduate program and may fluctuate from year to year. For example, just because a certain branch might offer a 2 year dental scholarship does not necessarily mean that they offer a 2 year veterinary scholarship. Likewise, just because a 2 year dental scholarship is available this application cycle, does not necessarily mean it will be available during the next application cycle.
Once students have been awarded the scholarship, they are commissioned as officers in their respective military branch. Air Force HPSP recipients and Army HPSP recipients receive the rank of "Second Lieutenant" (promoted to captain at graduation). Navy HPSP recipients receive the rank of "Ensign" (promoted to lieutenant at graduation). For every year that the recipient is on the scholarship, a year of military service is required in return. There is a minimum of two years of service for physicians, and three years of service for other specialties, regardless of the length of the scholarship. For example, a dental student on a 2 year scholarship is required to serve at least 3 years of payback time.
Recipients of the Health Professions Scholarship Program find that the scholarship is beneficial in many ways, including graduating debt-free, gaining extra experience, and having the opportunity to serve their country. If you or someone you know is interested in the HPSP scholarship, take a moment to visit the branch specific HPSP sites listed below, or get in touch with a healthcare recruiter.
Air Force Health Professions Scholarship Program
Army Health Professions Scholarship Program